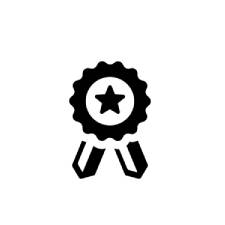 Achivements
Academics: – Dr. Parzan has been awarded the fellowship in Reproductive medicine from the Indian College of Gynecologist and stood first in state and third all India in its exit examinations.
Awards: – Dr. Parzan has many awards and credentials to his bag. He has won Dr C.M. Shah Prize in the Category of High risk Obstetrics at the 42 nd annual MOGS(Mumbai Obstetrics and Gynaecology society) Conference conducted in January 2014 for the topic –Expectant Management of Ectopic pregnancy an old however a new approach and has also secured first Prize for the best dissertation in the field of Radiology in Obstetrics at the Mumbai Obstetrics and Gynaecological Society Annual conference 2016.
Faculty Participation: – Dr. Parzan has been invited as a faculty member for various national level conferences

Chairperson at the FEMM (Fertility Enhancement and More) National conference held in Mumbai 18th -19th November 2017 in the session of dilemmas in Obstetrics and gynaecology.
Panellist in the panel "Infertility in India…What works for us?" at the 23rd Indian Society of Assisted Reproduction Conference (ISAR) held at Kolkata from 19th-22nd April 2018.
Appointed panellist in the panel-fertility preservation for YUVA ISAR 2018, Chennai 2018.
Panellist in panel of troubleshooting in Embryo transfer at annual ISAR conference 2019, Mumbai
Coordinator of formulation of the national guidelines TOG endometriosis, Mumbai.
Panellist in the Panel of Reproductive endocrinology at Hello Tomorrow CME in Mumbai on 2nd June 2019.
Coordinator of National Guidelines TOG (Times of Gynecology) for pelvic inflammatory disease.